Product and Digital Marketing consulting services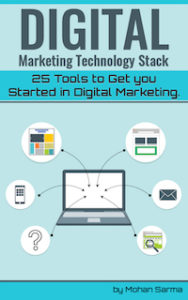 I believe that consulting is a low risk / high return model. No employee issues. All problem focus. Strategic value delivered.
I am interested in helping companies solve product or marketing challenges. I look for big challenges that involve product-market fit, SaaS, global, strategy, and ecommerce in early stage and high growth companies. I like to work with entrepreneurs that understand the value that marketing can provide to their venture.
Using cloud-based Agile platforms and tools, I focus on the problems and not my workspace ambiance. My methodology includes problem definition, describing alternatives, and making recommendations. In some cases, I can assist with execution and measurement. Basically, I am a virtual member of your team. Working remotely, I can really concentrate on the problem. I am able to work with companies anywhere using cloud-based productivity tools. I like to use Upwork.com for consulting projects. This platform allows me to build teams of specialists to scale the project very quickly.  I usually include the best graduate students from my VCU Digital Marketing MKTG 675 classes to assist me. For example, students have implemented customer surveys, performed SQL analysis, and researched keywords.
All of my consulting work is through my company, Ebookmarketingplus.com LLC, a Richmond, Virginia based company. The company is a registered vendor to agencies of the Commonwealth of Virginia and Veteran owned.
Got a product or marketing challenge? Contact me here, I might be able to help.
Consulting challenges. Here are the typical challenges that I like.
Product Management
Product-market fit
Market assessment and business case
Design Thinking
Pricing
Global expansion
Customer satisfaction measurement
Online Brand 
Brand assessment
Digital marketing operations 
E-commerce 
Software-as-a-Service (SaaS)
Strategy
UI/UX
Mobile apps
Web analytics
Analytics planning
KPI definition
Content
Content creation strategy and management
Lead generation strategies
Marketing automation and CRM planning
Social media and demand generation (advertising)
Social media planning
Lead generation strategies
Digital advertising
Services are delivered via my company, Ebookmarketingplus.com LLC   in Richmond, Virginia, USA.