Understanding the case method in MBA programs. AKA How to win when assigned cases in your MBA courses.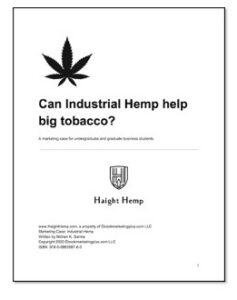 Case Method Background
Harvard University began using cases in the 1920s and there are still cases available from the WWII era. Many other universities develop cases including UVA's Darden, London Business School, Columbia, and the Indian Institute of Management-Bangalore. The Harvard Business Publishing website is showing over 28,000 active cases available. The case method is used in most MBA programs.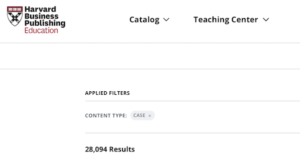 Why use cases?
From my perspective as an MBA faculty, case writer, and program administrator, I see cases as part of the "toolbox" used to train MBAs. Cases can go with textbooks, simulations, experiential activities, faculty lectures, and guest speakers. Cases can be used for structured classroom discussions or as assigned reading with a written deliverable.
Cases are great when used to isolate one aspect of business for student learning. There are cases for every business school subject area. Mostly they are discussed in class but some may require a spreadsheet model to work through the possible solutions. Generally, most cases are using a fictious company and people to focus the student on the issue and not brands they know. In some cases, there is a real company that the writers have met with and all agreed to change the company name and names of the employees mentioned. However, some cases are written using real cases and with the actual people involved such as Gary Loveman and Harrah's Entertainment. Many students make the mistake of Googling the company and seeing what happened. What matters is the discussion, insights shared/gained, and the process to make a decision, not that you know what eventually happended.
Cases that are foundational, e.g. they show key understandings in a core MBA subject, are not often updated. As a Marketing adjunct, I have used cases by Michael Porter. He started writing cases in the 1970s. The insights, techniques, and frameworks he created are timeless. Just because the case was published prior to the 2020s, doesn't mean it's outdated.
A mention about gender stereotypes and Diversity, Equity, and Inclusion (DEI) in cases. Some older cases may refer to gender-based roles and stereotypes that are not as common nowadays, e.g. women are homemakers or do all the grocery shopping. Some students can't get past those stereotypes and they miss the whole point of the cases. I imagine that future case writers will describe case organizations and people that reflect our modern society.
5 Steps to work through a case
Read the case.
Discuss with your group.
Participate in the classroom.
Reflect on what you heard and insights gained.
Research new challenges after graduation.
Read the case.
Id the protagonist, their role, and the issue they are facing. Note the data and possible alternatives described. Ignore the fluff the case writer puts in to obfuscate the concept. What is the impact to the organization of this challenge?
Discuss with your group.
What additional data is needed to evaluate the options described? Are there time pressures or other constraints? Are there risks in the options? What additional data is needed to make a decision?
Participate in the classroom.
During class, speak up and share, and as faculty guide you through the case. When questioned or given pushback on your comment, describe your logic used to get to that position. The ability to explain the reasoning behind your view is an important leadership skill.
Reflect on what you heard and insights gained.
Sometimes, your conclusions are wrong or not viable. That is ok, what counts is the process you went through. Think about what could have been different.
Research new challenges after graduation.
Consider using cases after graduation to work through business problems at work. I have reviewed numerous cases over the years to help me solve business problems. I have even bought reprints to share with colleagues. With over 25,000 cases, it is likely that someone has written about your firm's issue. I suggest adding this to your practice of deliberate learning.
TLDR: MBA programs will use the case method every semester so students should have a structured approach to work through them.