Researching MBA programs is important for working adults that want a program that lets them stay on the job. I suggest this three step approach to identifying the best MBA program for you.
Given your career plans, is there a subject that you want as a concentration or electives?
Assess how flexible your work is for missed days (usually Fridays and Saturdays).
Consider the accreditations and rankings of the MBA program.
A great website to look at for all things MBA is Poets & Quants.
First-Career Plans
As you consider your future plans do you want an MBA to pivot to a new industry or dive deeper into your current work? If it is the former, consider electives that will bring you up to the baseline for that industry. For example, say you are in IT now and want to pivot to fintech after MBA graduation. Consider taking several advanced finance courses that will give you something to describe in an interview (all MBA programs will cover basic and intermediate finance). For those staying in their current industry, consider more strategy courses to position yourself for executive roles.
Second-Work Flexibility
Most part-time, weekend, hybrid, and online programs will have required in-person days. If your work is flexible, you can consider MBA programs with some travel distance from your home city. I know of several people that have "commuted" cross country to attend their MBA programs at least once a month. If you manage retail or manufacturing locations this may not be an option. Also military personnel may be restricted to a certain travel radius from their unit. If these constraints apply, check out the local MBA programs in your city or region.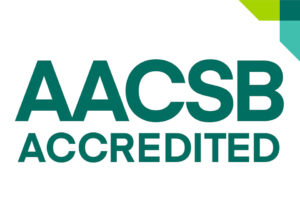 Third-Accreditations and Rankings
Accreditations are important indicators of an MBA program's quality from an academic perspective. As an MBA program administrator deeply involved in the AACSB accreditation, I can state that MBA Programs accreditations are tough to get and keep. For the AACSB, Deans from other universities will assess the qualifications of your faculty, their % teaching/research work, and many other metrics. They will also review changes to the MBA program and determine if these changes are raising student outcomes. This is a rigorous process and universities will spend thousands of man hours on accreditations every year. If you can attend a MBA program that is AACSB accredited, that is a good decision.
Rankings are the consumer side of this, based on surveys of alumni, industry recruiters, and college Deans. The US News & World Report magazine is among the best at rankings for MBA programs. Generally speaking, graduating from a highly ranked program will help you in a career pivot.
Also consider these factors
Other factors may impact your choice of MBA programs for working adults including how much your employer will pay through tuition reimbursement, family and caregiving issues (new marriage, new baby or helping your parents), and time between undergrad graduation and MBA application. The more years between your bachelors and starting the MBA, the less important that your undergrad GPA becomes.
Consider these three steps as you begin researching MBA programs to generate a short list of possibilities. The good news is there are many choices in MBA programs and formats so I am sure that you will find a program that meets your needs.
Get used to drinking these in grad school.