In Spring 2022, the news is ominous with the Russian invasion of Ukraine and the likelihood of a recession in the USA & world. Global bankers such as Goldman Sachs are predicting a 35% chance of a recession in the near term. What does this have to do with upskilling? Generally speaking people invest in education (upskilling) during periods of economic uncertainty.
During recessions, as the economy contracts, some people will lose their jobs. I have seen several recessions with varying degrees of severity. The personal upskilling reasoning that people make during recessions includes diversifying risk, pivoting to entrepreneurship, differentiation from peers, and taking advantage of the lower opportunity costs.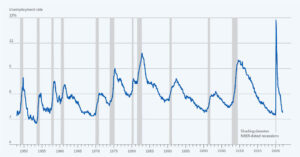 Diversify Risk
Investing in education helps you diversify risk from the recession in your country, industry, or job function. An MBA can give you portable skills that will allow you to cross geography, industries, and functions. The connections that you make with alumni, fellow students, and faculty can be invaluable aids in networking if you are looking for new opportunities.
Entrepreneurship
Pivoting to owning your business is a powerful feeling during a recession. When your job fate is decided by people in HQ with no regard for your performance, it can be appealing to control your own destiny. Whether you buy an existing business, get a franchise, or start your own venture, preparing for solo success with solid business education is a good plan.
Differentiation
Learning about macroeconomic trends and management strategy can position employees for promotions in difficult times. Management will view staff that takes the initiative to improve their business acumen as a positive factor over their peers, all other performance being equal. If you like the runway in your industry or company, it makes sense to get advanced skills in business.
Opportunity Costs
During a recession the opportunity costs of getting an MBA are low. If you can forecast the gain in compensation post-MBA degree versus your current situation, you can determine the opportunity cost. During boom times when opportunities are plentiful and compensation is rising, the opportunity cost of an MBA may be too high. However, when these conditions flip during a recession, the time may be right to get an MBA. This TikTok creator "Ruffinm", has great videos on MBA opportunity cost examples.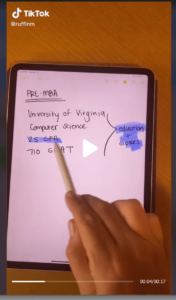 Upskilling with an MBA degree can be a worthwhile investment. I think that upskilling has value no matter the economic conditions, as you see in my post on deliberate learning. No matter what format MBA you choose-full time, part-time/weekends, online or hybrid, the skills and connections that you make will pay dividends for your entire life.
Here is Google Trends feed for the term "layoff".
Note: all trademarks and copyrights are the property of their respective owners.