Almost every university will require MBA applicants to include an essay or personal statement. At some universities the essay may have separate parts such as team work, leadership, diversity & inclusion, and impact. There are many MBA admission consultants that can assist candidates with their applications and give feedback on their personal statements. The essay or personal statement is more than a formality, it is a crucial indicator of a candidate's suitability for a graduate degree at that institution.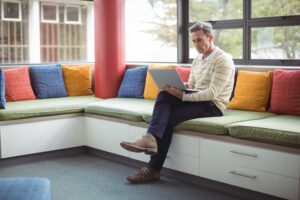 I have read several hundred personal statements and when I make an admission decision I am looking at these three factors in a candidate's essay.
No typos and basic grammar is good
A career or personal goal that links to the MBA degree
Grit, passion, or mission to excel
Obviously, the personal statement should be typo free and meet basic grammar rules. For international students, I recognize English may not be their primary language and make some allowances.
The part-time/weekend MBA programs will have students apply with 5-10 years of work experience. Their reason for an MBA is usually career progression. Most students have been successful individual contributors and now are leading teams or divisions. For active duty military candidates, their goal is a successful transition to the civilian workforce. Military candidates should avoid using jargon, military acronyms, and combat descriptions. I suggest focus on general leadership roles, training, or technical duties such as medicine, logistics, finance, or aviation. For most part-time/weekend candidates, your career goals may be a short to medium term time horizon.
Full-time MBA programs generally have applicants with much less work experience and a greater reliance on undergrad grades and references. Career goals may be more aspirational with a longer time horizon. For these students the personal statement is a key part of their packet.
International students should write in an authentic voice that reflects your culture and values. Your essay may reflect on your country and your first hand experience. There is no reasons to "frame" the personal statement in a US centric way to impress the admissions staff.
Video essays are becoming an option at some MBA programs. You can see more on personal statements here.
Giving the admissions reviewer some insight to your personality or motivations is important. Admissions teams are making an assessment of your fitness for their program. People that have overcome personal or professional challenges can be counted on to overcome the academic challenges in an MBA program.
Key takeaway: proofread your personal statement or essay twice and tell a compelling story.