The MBA interview is a key part of the admissions process. The interview may take place in-person or via zoom. All universities will use the interview to assess your fitness for their MBA program. Undergrad grades or foreign transcript evaluations, reference letters, and the essay are all components to your application packet.
Preparing for the interview
Many universities will tell you not to overthink or over prepare for the interview. That is a stress-reducing understatement. There are three main areas to get ready for the interview.
#1 Interview question prep
The interview questions will be the same for all applicants and in most cases change very little year to year. You will be asked about your background, desire for an MBA degree, career goals in the near and long term, your experience of working in teams, what you can contribute to a team, cohort or classroom discussion, your manager and leadership experiences, and your top professional achievement to date.
Your answers should be relevant to questions asked, not too long, and include specific examples that make your point. You may refer to notes, your resume, essay, and include examples such as portfolio pieces, website URLs, or new products that you launched.
Some interviews may have probing or follow up questions on your transcripts or work experience. If your undergrad grades were impacted by working extra hours to fund your education, say so. Describing grit is better than weak excuses.
Military veterans should avoid jargon, acronyms and deployment details in your answers.
#2 In-person attire or zoom prep
Wear business attire for in-person interviews. Personal grooming is important and you should seek a professional look. For zoom or remote interviews, you need to consider many factors such as the room lighting, setup of the computer to your face, attire, background items behind you, and ambient noise. There are several great guides to help you think though the remote interview prep by Cousera and Indeed. Please on time. Usually ingterviews are scheduled in blocks and the next candidate will be expecting to start at the appointed time.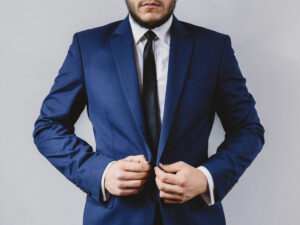 #3 Attitude
Be self confident. Own your past. Present your working experiences as learning moments.
The admissions staff is seeking to build a cohort or class that is balanced by undergrad degree, background, and ability to complete the academic work. This is a challenge since almost all MBA applicants are Type A personalities with proven professional successes.